Award-Winning Photography Training
Engineered with LearnLock™ Technology for an Accelerated Learning Experience
Click each of the headings below to see what you'll learn in the Light Tricks Course modules.
Each extensive module in the iPhotography Light Tricks Course has been meticulously developed by an award-winning team of photographers and e-learn experts.
Our proprietary blend of expertly crafted content, stimulating imagery, subtle animation, smart interactions, lively simulations, fun gamification, and practical quizzes, ensures an immersive, engaging, and effortless learning experience for beginner and advanced photographers alike.
The result? You become a skilled photographer, faster.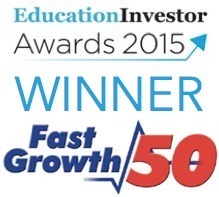 Ready to Master Your Camera?
"Thoroughly enjoying the course and have recommended it to a few others and happy to provide you this iphotography course review. A large part of what I like is the support which you and your team provide which I always find to be accurate and relevant. Compliments to everyone involved on an excellent service."
Kerr Clement, USA
Review verified by TrustPilot
"I finished this online course 1 year ago and it has totally changed my life. Well worth putting in the time and effort. I now have my own web site and bookings are coming."
Seamus Bryans, Ireland
Review verified by TrustPilot
"I'm really enjoying this photography course. I am doing it really slowly. Taking notes from each module so I can use them when I am out and about and I am doing all of the assignments."
Clementine, Australia
Review verified by TrustPilot
"This is great, I kinda know a lot already, but is so good to read it all finally in a order and simple language. so useful to repeat and make sure what you know and what still needs to be practice."
Inga Drazniece, UK
Review verified by TrustPilot
"I am a self taught amateur photographer. I am aiming towards setting up my own photography business and thought this course was exactly what I need to refresh what I already know and to learn the essentials that I don't know. So far I am finding it great and I am gaining more knowledge and practice.
Lyn, USA
Review verified by TrustPilot
"This photography course is amazing, I have learned an incredible amount not just about my Camera, but about Photoshop. It has improve my Photography as a whole, and I thank all the tutors for their input. It has answered many questions I had about photography that books did not."
Lynn Taylor, USA
Review verified by TrustPilot
"This online photography course has given me so much. Night trails. Capturing Water pictures. Experimenting. Confidence is growing. I love every module. It's all so inspiring"
Allison McMahon, Canada
Review verified by TrustPilot
"Hi, I must say this is the best Course that I have ever came across and love it when they go into detail about everything. Loving every minute of this course."
Delia Gorgulho, USA
Review verified by TrustPilot
"I just wanted to drop you a note to say thank you, I haven't enjoyed myself so much in years – This course is fantastic. It has now given me the enthusiasm to move forward with my photography and the fact that the resources are always available will be useful to go back to incase I need to revisit any part."
Maria Zanetti, USA
Review verified by TrustPilot
"This course made it very enjoyable to learn photography. It was presented in easy digestible pieces. I thought it would be basic information, but learned a lot about features I did not know my camera had. Module 18 was the hardest for me, I need to learn photoshop a bit more. Overall excellent. Highly recommended!!! Thank You!!"
Audra Delfosse, USA
Review verified by TrustPilot
"I was a total beginner to DSLR photography and I enjoyed the course. It was informative and the modules were in a progressive order. I am so glad I persevered and completed the whole course. I will use your site for more knowledge and help. Thank you."
Kevin Wayman, UK
Review verified by TrustPilot
"I enjoyed your online photography course very much. Learning new things and things I didn't know I could do. So proud of myself and can't wait to further my career more."
Ennerine Brits, USA
Review verified by TrustPilot
"Course content was well presented and useful. Lots of good tips and workarounds for photoshop editing. As an experienced photographer I still found the course challenging"
Dean Sibley, UK
Review verified by TrustPilot
"I want to thank the tutors for their constructive criticism and the encouragement to take great photos. I will upload regularly on the student gallery and hope that one day one of my works will get a POTD title."
Virgil Matrass, South Africa
Review verified by TrustPilot
"I have learned so much in this course so far and I can't thank the team who put this programme together enough. It is done so logically and simply the even I can follow it, albeit with time and patience."
Anthony Reynolds, UK
Review verified by TrustPilot